Sports
Sergio Aguero previews Erling Haaland's arrival
As the 2022/23 season fast approaches, Manchester City's blockbuster signing of Erling Haaland remains the ultimate star attraction.
Boasting a spectacular scoring record of 86 goals in 89 appearances for Borussia Dortmund, the youngster comes with the reputation of being one of the most lethal strikers in Europe. With the Norwegian set to compete with Kylian Mbappe for the title of the best player in the world for years to come, fans of all clubs have voiced their opinions on how the 21-year-old will fare in Sky Blue.
The popular take is that the clinical marksman will be an instant success in a City side that are one of the highest chance creators on the continent. Considering the club lacked a traditional number nine, they will also benefit massively from the striking sensation's arrival.
However, there are many that are skeptical about whether Haaland will be able to adapt to Pep Guardiola's demands. As seen with Jack Grealish most recently, the £100 million man looked like a shadow of his former self during his first season at the Etihad Stadium.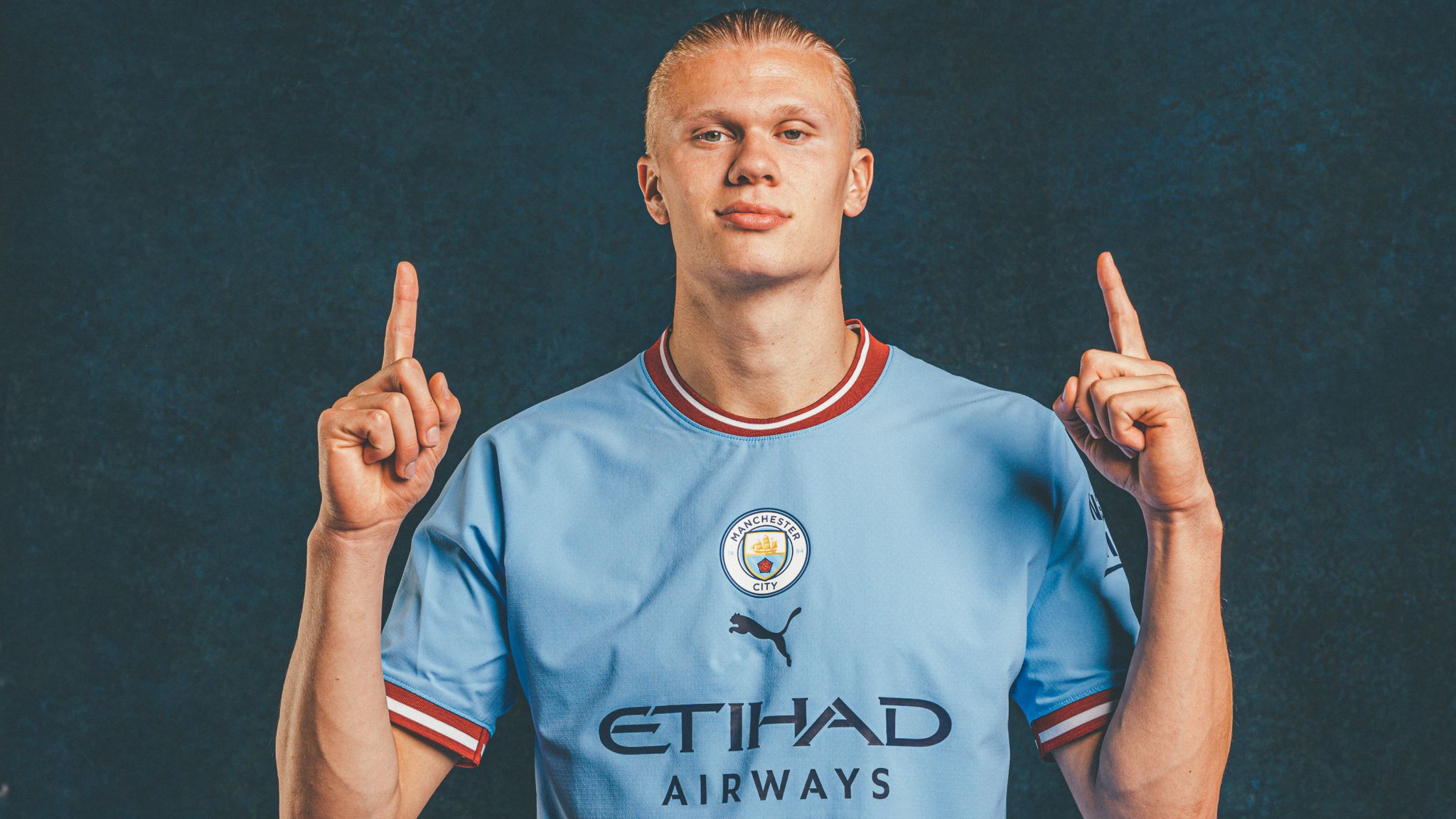 With the ex-Dortmund legend playing in a counter-attacking system in Germany, the doubters believe that he will be unable to replicate his incredible goal output in a much more technically-demanding setup.
Another notion that exists is that City tends to face low-blocks week in, week out, which is worlds apart from the high lines in the Bundesliga that suited the youngster's unbridled pace and power. As the debate rumbles on about how the Leeds-born forward will perform at the Etihad Stadium, the club's all-time top goalscorer Sergio Agüero had his say on the matter.
"I think that an elite player like him will know how to reconcile his style with that of Pep's teams. It may take a while, as it did in the beginning for me. But once he gets into gear, everything will be simpler", he discussed in his blog for Stake.com, as translated and relayed by the Evening Standard.
The retired Argentine concluded, "I think he has the talent to achieve what is expected of him, which are goals."
During Guardiola's debut season in East Manchester, Agüero was relegated to the bench after the arrival of Gabriel Jesus, who was favoured by the Catalan coach. However, the club legend eventually transformed into the most complete version of himself under the Spaniard and went on to break records for fun.
While Erling Haaland may undergo an acclimatization period at the start of his time under Pep Guardiola, a striker of his calibre is expected to transform into an unstoppable goalscorer in the same vein as his predecessor.