Sports
Liverpool vs Newcastle: 5 players who played for both clubs
Liverpool will be looking to make it eight straight wins in all competitions when they welcome Newcastle United to Anfield in the Premier League on Thursday night.
The Reds beat Aston Villa 1-0 on Saturday to move onto 37 points from 16 matches, which has left them in the second position in the Premier League table. Jurgen Klopp's side are currently one point behind leaders Manchester City in England's top flight and just one ahead of third-placed Chelsea, with all three teams seemingly involved in the title race.
These sides do have a history with one another, sharing multiple Premier League classics over the years. They have also shared a couple of managers, including Kenny Dalglish and Rafa Benitez. The latter was in charge of Newcastle until the end of last season, before leaving the club due to a disagreement with the owners of the club.
There have also been a host of players who have played for both Liverpool and Newcastle. Some of them are pretty high profile, like a certain Englishman who's in the spotlight thanks to some of the comments in his book. There have been some direct transfers between the two clubs, as well as a surprising name you might not have known of.
Here are five notable players who turned out for Liverpool as well as Newcastle United.
James Milner
James Milner is now a key part of the Liverpool squad, winning the Champions League last season. But he has played for a host of Premier League clubs over his career.
After starting off at Leeds United, Milner joined Newcastle United in 2004 after his boyhood club got relegated from the top flight. The midfielder developed over time up in Tyneside, with a season-long loan at Aston Villa in the middle. By the time he made his way out of Newcastle, Milner had grown into a solid and experienced Premier League player. He remains at the highest possible level today, as his experience and mentality are crucial to Jürgen Klopp's side.
Georginio Wijnaldum
James Milner is not the only Liverpool midfielder who was once a Magpie. Georginio Wijnaldum spent a year at Newcastle United, but could not save them from getting relegated.
It was a terrible season for the team, but the Dutchman impressed. He even scored four goals in one match against Norwich City. Wijnaldum was picked up by Liverpool during Jürgen Klopp's first summer transfer window at Anfield, for a fee of £25 million.
His bizarre away day curse lasted a few years, but it ended at the most crucial of times, against AS Roma in the semi-finals of the Champions League in 2017-18. But that would not be the only semi-final goal that Gini would score for the Reds.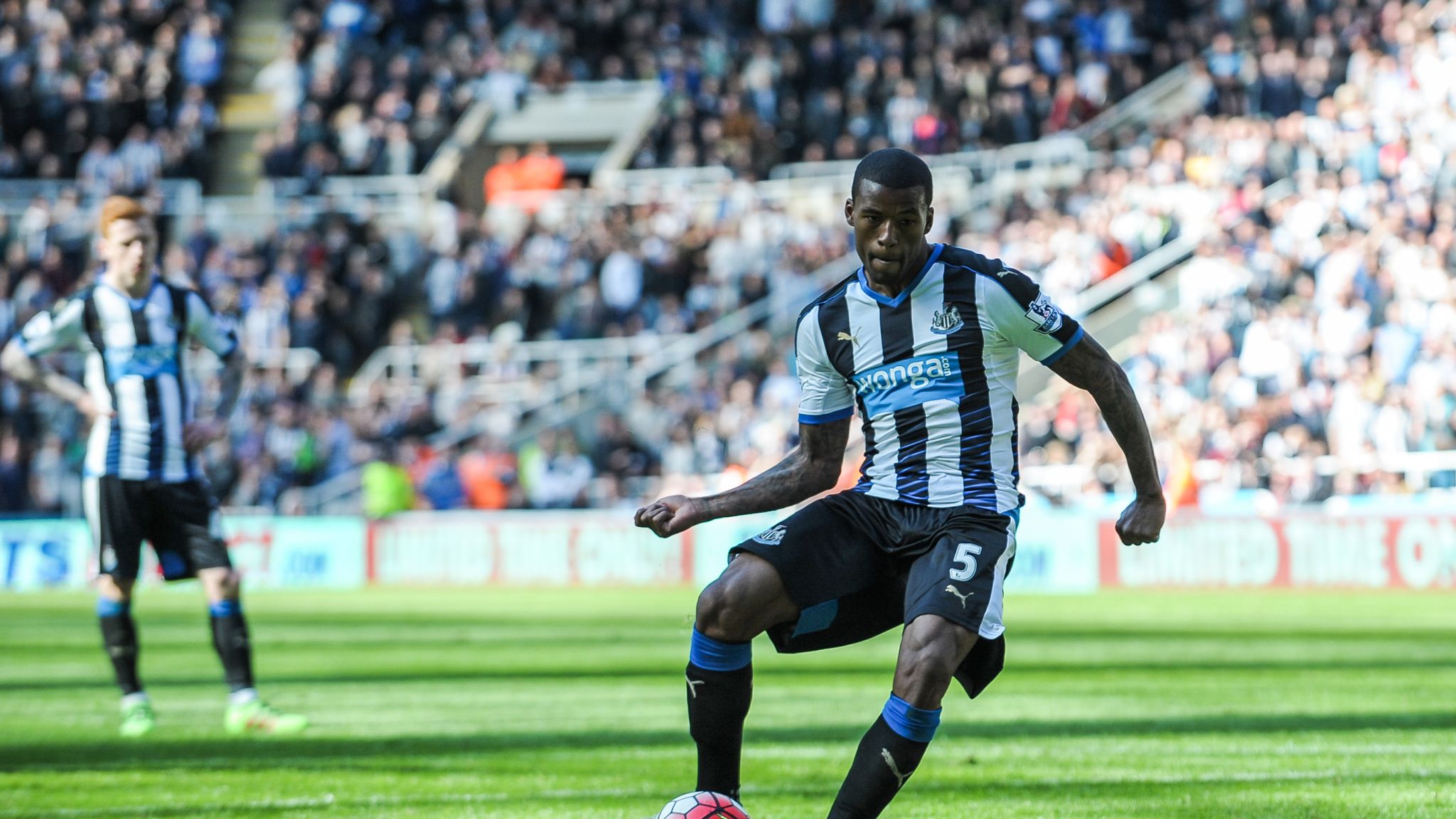 He put away two massive goals in the epic 4-0 victory over Barcelona at Anfield, sending Liverpool to the Champions League final, which saw the Reds lifting the 6th UCL title, eventually. Wijnaldum left last season to join French outfit Paris St. Germain.
Michael Owen
Michael Owen's time at Newcastle United has been well-documented, thanks to the publicity of his recently released memoir. It is safe to say that Owen did not enjoy his time at the club.
He did not even want to be there, with Liverpool being his preferred destination when he was leaving Real Madrid in 2005. The revelations even led to a Twitter spat between Owen and Newcastle legend Alan Shearer.
Owen could be classified as a Liverpool legend, especially considering his excellent form for them from the late 90s to the early 2000s. He even won the Ballon d'Or in 2001, after helping the Reds to an unorthodox treble of the League Cup, FA Cup, and UEFA Cup.
Owen was near unplayable at Anfield, but his career went downhill after he left the club. His time at Newcastle falls under that bracket.
Ian Rush
Ian Rush is a Liverpool legend and one of the greatest strikers to ever wear the famous red shirt. He is the all-time record goalscorer at Anfield, with 346 goals in 660 games.
Rush had two spells at Liverpool from 1980 to 1996, spending one year in between at Juventus. After 1996, the Welshman spent a couple of years at other Premier League clubs before his playing days started dwindling.
After a season at Leeds United, Rush moved to Newcastle United in 1997. He linked up with Kenny Dalglish, who was managing the Toon Army at the time. Rush failed to score in the league but got a couple of big goals in the cup competitions.
Not known for much else in his club career, Rush has cemented an incredible legacy at Merseyside and remains a key figure for the Reds in global events. He was even the player-manager for the Liverpool Legends in their charity game against the AC Milan Legends.
Andy Carroll
Andy Carroll began his career in an extremely promising fashion, progressing nicely at Newcastle United. He was having a stellar 2010-11 campaign, which seemed to get even better when Liverpool came calling.
Carroll, along with Luis Suarez, was signed by the Reds to replace the outgoing Fernando Torres. But the then-club record £35 million piled a weight of expectations on the young striker's shoulders, and unfortunately, things did not work out too well for Carroll.
He endured a disappointing spell at Anfield, with a hugely inconsistent 2011-12 season. The goals dried up for Liverpool that season, but there was some solace for Carroll and the Reds when he headed in a late winner in the FA Cup semi-final against Everton.
Carroll even scored a goal in the final, but Liverpool were beaten 2-1 by Chelsea. He was loaned to West Ham United the following season and was sold a year later.
Injuries seriously hampered Carroll's career, preventing him from fulfilling his potential.