Sports
Gary Lineker and Alan Shearer slam VAR for 'awful error' in Arsenal's draw against Brentford
Premier League legends Gary Lineker and Alan Shearer have lambasted VAR for their clumsy error in Arsenal's Premier League fixture against Brentford.
Arsenal drew 1-1 against Brentford in the Premier League on Saturday (11 February). The Gunners opened the scoring in the encounter with a goal from January signing Leandro Trossard in the 66th minute.
Ivan Toney equalized for the Bees with a header eight minutes later. The goal was checked by VAR for a possible offside in the build-up but was awarded shortly after. It was later revealed that Christian Nørgaard, who assisted Toney's header, was in fact offside.
However, VAR Lee Mason apparently forgot to draw offside lines when reviewing the goal (via the Daily Mail). Following the encounter, Arsenal boss Mikel Arteta was furious with the officiating and demanded an explanation for why the goal stood. Lineker agreed with the Spanish boss' statements and wrote on Twitter: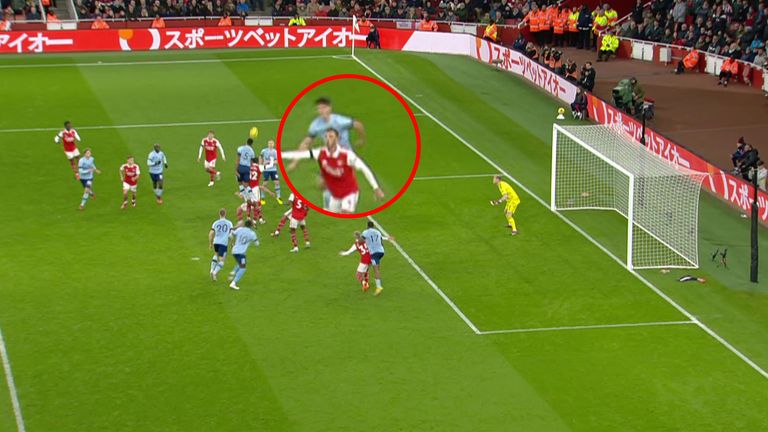 "He's right."
While Shearer stated (via football.london):
"Lee Mason, in VAR, he has panicked. He is thinking he has used too much time on that thing looking at it. He hasn't spotted that, and he certainly hasn't spotted the big error which was the second header from where the goal came from. Awful error."
As a result of Mason's error, Arsenal lost the opportunity to increase their lead over Manchester City to eight points, which could change the course of the title race. However, the Gunners remain in pole position to lift the Premier League trophy this term, sitting atop the league table with a six-point lead.
"That counts as human error" – PGMOL representative says VAR 'didn't fully investigate' Ivan Toney's goal against Arsenal
PGMOL representative Chris Foy has told the Daily Mail that VAR did not do their due dilligence in their review of Toney's goal against Arsenal. Foy, who was reportedly in the VAR Match Center at Stockley Park on Saturday, said:
"VAR was looking to see if there was an offside and whether Ethan Pinnock had blocked off Gabriel in the build-up. He looked at the possible foul and decided there hadn't been one and therefore referee Peter Bankes hadn't made a clear and obvious error. However, in the build-up to the goal, Christian Norgaard – whose cross Toney heads in – is in an offside position."
He added:
"However, the truth is that VAR didn't fully investigate with the lines. The lines, simply, didn't go down. And that counts as human error. Had the lines gone down the goal would have been disallowed for offside."
The Gunners will next face their biggest rivals in the title race, Manchester City, at the Emirates in an extremely important Premier League fixture on 15 February.