Sports
Former Liverpool star reveals his "frightening thought" ahead of facing Everton and Man Utd
Former Liverpool midfielder Dietmar Hamann has expressed his concerns regarding Liverpool's physicality ahead of the Merseyside derby and clash against Manchester United.
The Reds are off the back of consecutive Premier League away defeats for the first time since 2012, leaving them 10th in the table and 11 points adrift of the Champions League places. The latest of which came against Wolves in a humiliating 3-0 defeat on Saturday, with Jurgen Klopp's wounded Reds unable to compete with Julen Lopetegui relegation-threatened side.
The result saw Klopp come under fire after snapping at a reporter in his post-match press conference, with the likes of Rio Ferdinand labelling his behaviour "rude".
Hamann has offered his twopence on Liverpool's situation, labelling the teams' fragility a "frightening thought" as they attempt to navigate a tricky schedule of fixtures.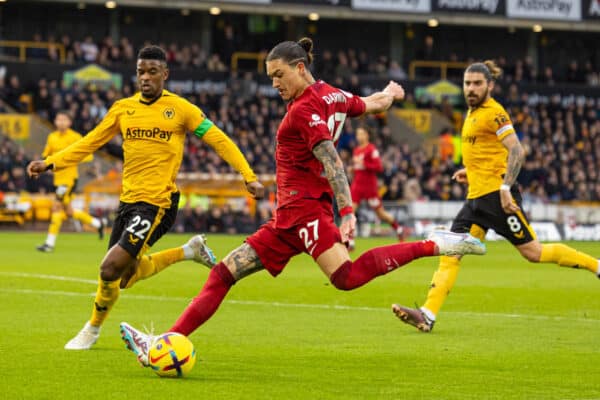 "Things do seem to be going from bad to worse," Hamann told the Liverpool Echo.
"Other teams do to Liverpool what they used to do to them. Liverpool used to bully teams, they were just relentless in their intensity, game management, not giving many chances away and being clinical in front of goal. It's just too easy to make it hard for Liverpool at the moment. If you're physical against them, if you stand up to them, they don't seem to have any answers. And that's a frightening thought with games against Everton, Newcastle, Crystal Palace and Manchester United coming up. So it doesn't look good."
Hamann singles out Thiago as weak link
One player who Hamann has been critical of in the past is Thiago Alcantara, questioning whether the Spaniard is in keeping with Liverpool's style of play.
After arriving at Anfield in 2020, few have questioned the midfielder's quality on the ball. However, the German believes he does not offer enough off the ball to warrant a place within the team.
"Thiago Alcantara is a player that you have to be able to afford to have," he continued. "And if your team is not dominant in possession, then I don't think you can carry him.
"He's a player who doesn't win you balls, he's a player who doesn't assist goals and he's a player who doesn't score goals. So my criticism was always – what does he actually do? I know he's brilliant on the eye and he's easy to watch, but last season he had three or four assists and scored one goal in the Premier League.
"He's not a defensive midfielder, he doesn't know how to tackle and he doesn't win you the ball."