Sports
Ethiopia vs Cape Verde: Preview, Team News & Predicted Lineups
Ethiopia kicks off their AFCON 2021 campaign against Cape Verde at the Stade Omnisport Paul Biya, Olembé on Sunday. Both sides are drawn against hosts Cameroon and Burkina Faso in Group A. So, every game holds significance for either side, with just two teams making it into the knockout stage from each group.
Both teams had an unsuccessful campaign in their FIFA World Cup 2022 qualifying second round and failed to qualify for the third round. Ethiopia played a warm-up game ahead of the tournament against Sudan, beating them 3-2 at Limbe Stadium on December 30.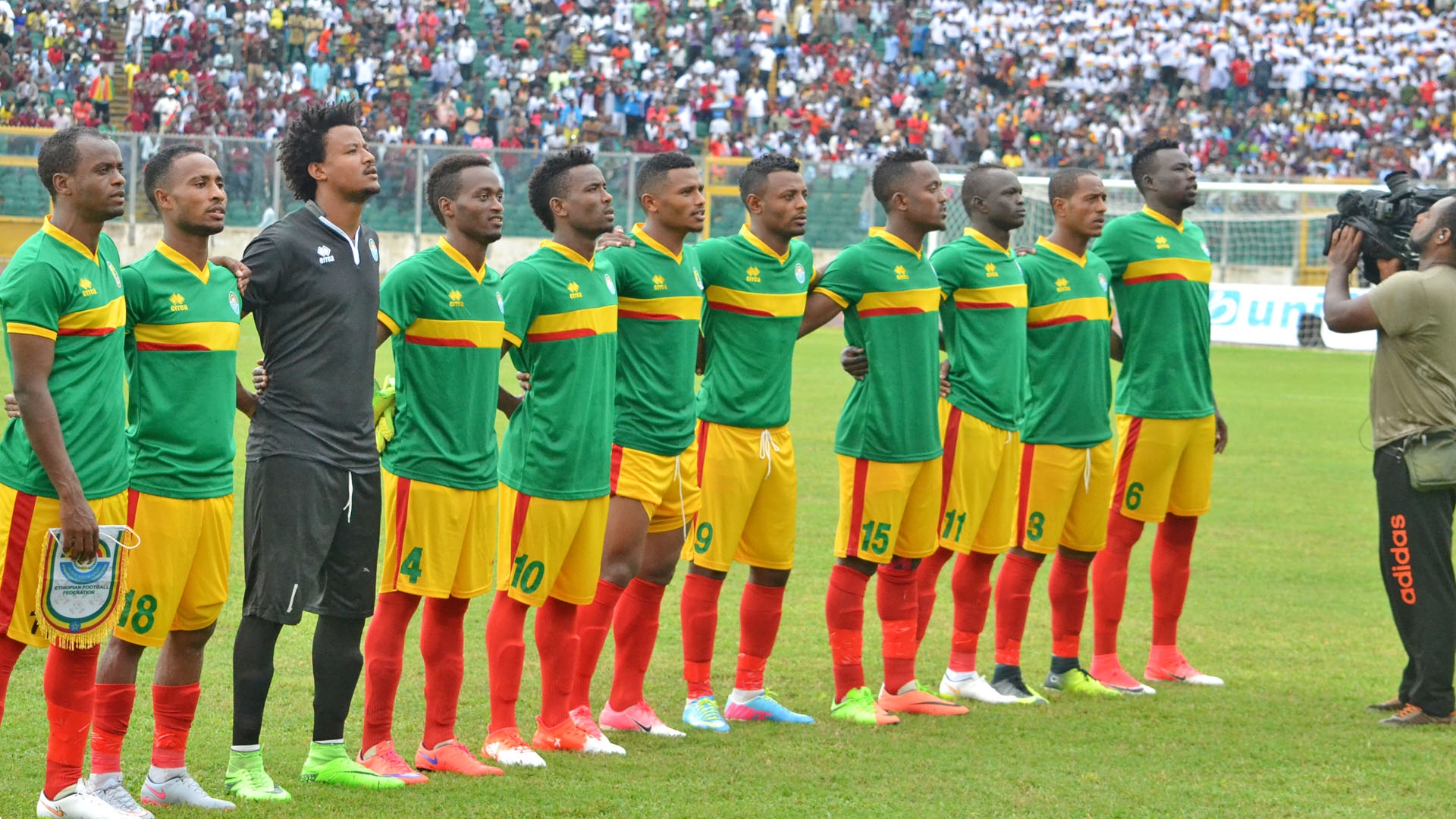 Ethiopia finished as runners-up to the Ivory Coast in Group K of the qualifiers to secure safe passage into the group stages of the tournament. Wubetu Abate's men managed three wins and three draws from their six qualifying matches, beating Madagascar and Niger to the last automatic spot. The Ibex have won only one of their six competitive matches since then which has seen them miss out on a place in the playoffs for the 2022 World Cup.
However, Ethiopia overcame Sudan 3-2 on Thursday in their final warm-up fixture and will be keen to kick on from there. As they prepare for the first-ever meeting against this weekend's opponents, the East Africans could certainly do with a victory in their quest to improve on 2013's group-stage exit.
After missing out in 2017 and 2019, Cape Verde were determined to take part in this year's event and booked their ticket by finishing second in their qualifying group. The Blue Sharks also came close to progressing into the next round of the World Cup qualifiers before they were eventually denied by the Super Eagles of Nigeria.
Heading into the final matchday two points adrift of their West African counterparts, Cape Verde needed to win to book a spot in March's playoffs but could only manage a 1-1 draw. Pedro Brito's men will now be looking to put that disappointment behind them and put on an impressive display in their third ever continental outing.
Ethiopia vs Cape Verde Head-to-Head
This will be the first competitive meeting between the two sides.
Ethiopia vs Cape Verde Team News

Ethiopia
Waliaswere the first team to reach Cameroon and have been training regularly since the last week of December. Of the 28-man squad announced for the competition, all players have trained normally ahead of the campaign opener and are in contention to start here.
Coach Wubetu Abate has named just two players in his squad who are not based in Ethiopia. Striker Mujib Kassim moved to JS Kabylie in Algeria after 20 goals last season. Getaneh Kebede will partner Kassim up front.
Goalkeepers: Teklemariam Shanko, Fasil Gebremichael, Jemal Tassew
Defenders: Asrat Tunjo, Suleiman Hamid, Remedan Yesouf, Desta Yohannes, Aschalew Tamene, Yared Bayeh, Mignot Debebe, Menaf Awol
Midfielders: Amanuel Yohannes, Gatuoch Panom, Shemeles Bekele, Mesoud Mohammed, Fitsum Alemu, Firew Solomon, Bezabeh Meleyou
Forwards: Abubeker Nassir, Getaneh Kebede, Amanuel Gebremichael, Shemeket Gugsa, Mujib Kassim, Mesfin Taffese, Dawa Hotessa.
In their first AFCON appearance since 2013, they will be hoping to leave a good account of themselves under the tutelage of Wubetu Abate.
Cape Verde
Tubarões Azuishad a solid outing in the FIFA World Cup qualifiers, with three wins and just one loss, and missed out on the qualification spot to Nigeria in Group C. They will be looking to continue that form and have named a solid 28-man squad for the competition.
There were a few cases of COVID-19 reported in the training camp, but as is often the case, the identity of the players has not been revealed. There are no reported injuries for the first game of the competition for Cape Verde.
Defender Stopira is a key man and scored twice in qualifiers. Ryan Mendes is the side's key attacker. Julio Tavares provides an excellent foil in attack for coach Bubista's 3-5-2 formation.
Goalkeepers: Vozinha, Marcio da Rosa, Keven Ramos, Elber Evora
Defenders: Stopira, Steven Fortes, Jeffry Fortes, Steve Furtado, Roberto Lopes, Joao Paulo Fernandes, Diney Borges, Ponck, Dylan Tavares, Delmiro Nascimento
Midfielders: Kenny Rocha, Nuno Borges, Patrick Andrade, Jamiro Monteior, Nenass, Marco Soares
Forwards: Ryan Mendes, Willy Semedo, Gilson Tavares, Willis Furtado, Julio Tavares, Garry Rodrigues, Lisandro Semedo, Djaniny Semedo
Ethiopia vs Cape Verde Predicted XI
Ethiopia Predicted XI (4-3-3): Teklemariam Shanko; Asrat Tunjo, Suleiman Hamid, Remedan Yesouf, Desta Yohannes; Mesoud Mohammed, Fitsum Alemu, Firew Solomon; Abubeker Nassir, Getaneh Kebede, Amanuel Gebremichael
Cape Verde Predicted XI (4-4-2): Marcio da Rosa; Stopira, Joao Paulo Fernandes, Jeffry Fortes, Steve Furtado; Jamiro Monteior, Marco Soares, Kenny Rocha, Nuno Borges; Djaniny Semedo, Julio Tavares