Liverpool's struggles before Jurgen Klopp took over meant that they missed out on a few transfer targets like Willian, Alexis Sanchez, Henrikh Mkhitaryan, Gylfi Sigurðsson and Yevhen Konoplyanka.
The Reds' had trouble landing their transfer targets during their initial days under Jurgen Klopp as well. Although Klopp has signed some fantastic players like Mohamed Salah, Sadio Mane and Virgil van Dijk among others for Liverpool, he missed out on many superstars due to varied reasons.
In Van Dijk's case, Klopp was adamant that he wanted only the Dutchman and played the waiting game to land his prime target. However, there are instances when he moved on to a new target when the club couldn't land a player.
Some of the players Liverpool failed to sign under Klopp haven't been a big miss but there are others who could have made a massive difference even to the current squad.
#7 Mahmoud Dahoud
In 2016, the first summer after Jurgen Klopp took over as Liverpool's manager, he identified that the Reds need reinforcement in the midfield. As he was accustomed to the Bundesliga, Klopp attempted to sign Borussia Monchengladbach's promising youngster Mahmoud Dahoud.
A transfer for the player proved to be very difficult for two reasons. Firstly, the player would cost Liverpool around £25m and this was a hefty amount for a player with limited experience. Secondly, Gladbach sold Granit Xhaka to Arsenal in the same summer and they did not want to lose two central midfielders in the same window.
Since a move for Dahoud was not possible in 2016, Liverpool signed the more experienced Gini Wijnaldum from Newcastle United for £23 million with a further £2 million in conditional add-ons. The Dutchman has proved to be an excellent addition to the Liverpool midfield and is an automatic starter for Liverpool when fit.
Dahoud moved to Borussia Dortmund in 2017 even though Liverpool kept tabs on him. However, he hasn't been able to cement his place in the side even into his second season with the club.
At the time of his transfer to Dortmund, he revealed that he had offers from many clubs but he chose Dortmund because he wanted to stay in Germany.
#6 Alex Teixeira
Alex Teixeira was one of the first players Klopp attempted to sign at Liverpool. An attempt to sign the Brazilian was made in January 2016, the first transfer window after Klopp's arrival.
The Brazilian was in top form for Shakhtar Donetsk in the first half of the 2015/16 season and scored 26 goals in as many games for them. As a result of his outstanding form, the Ukrainian club demanded €50m for the player but Liverpool's best offer was €32m.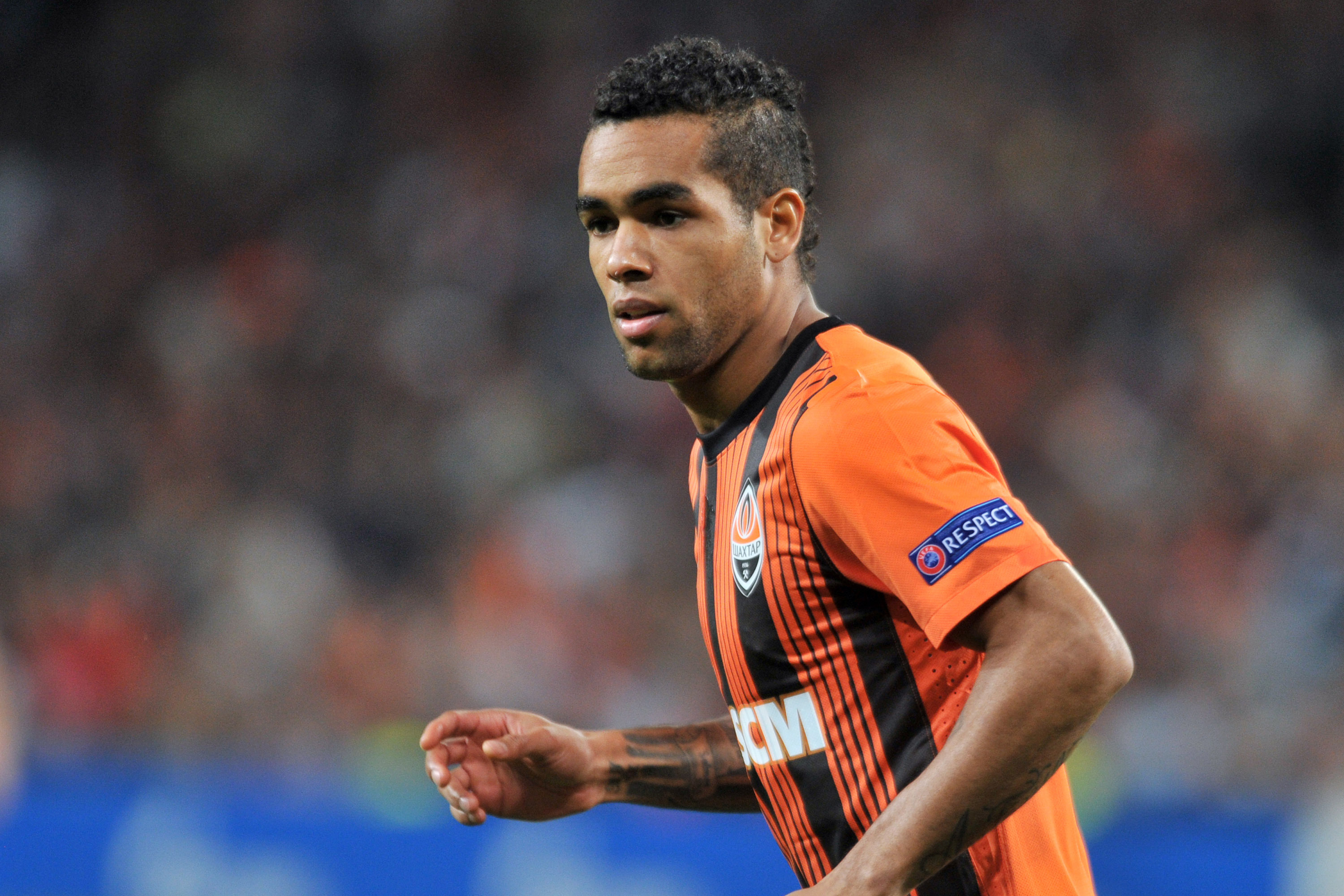 Teixeira was keen on joining Liverpool and spoke about a potential transfer in public.
"The team received one offer from Liverpool, it was rejected, I don't know why. There's only been one offer and Shakhtar rejected it. I know my agent is still attempting everything possible to help get me to Liverpool."
Despite the player's desire to join Liverpool, Klopp pulled the plug on the deal and his comments on the deal indicated that the club didn't value him at €50m.
"It's not that we haven't got money or anything, but you have to work respectfully and responsibly. That's what we do."
Although Teixeira didn't get to move to Liverpool in January, he joined Chinese Super League Club Jiangsu Suning for €50 million on 5 February 2016.
#5 Ben Chilwell
After Liverpool's defeat in the Europa League final in 2016, it was clear that the Reds needed a new left-back. Ahead of 2016/17, Liverpool attempted to sign Leicester City's Ben Chilwell when he was still a promising player yet to break into the first team.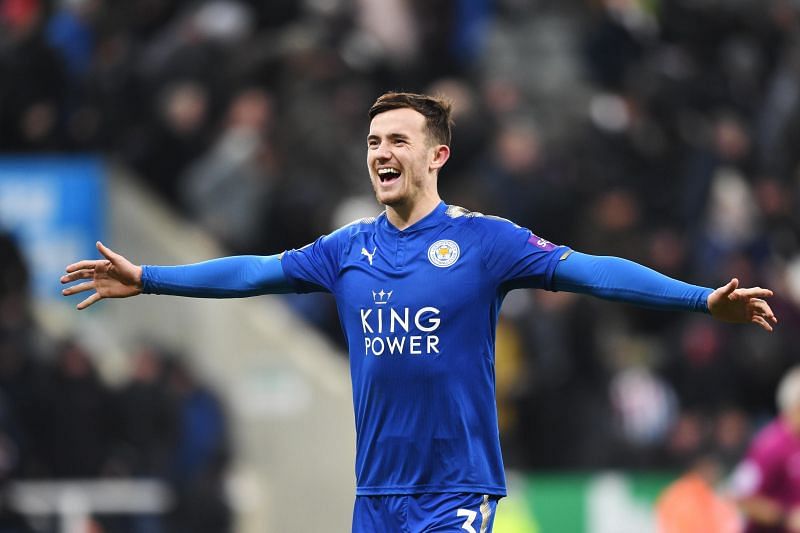 There are two theories on why a deal for the Foxes' full-back collapsed. According to the first one, Liverpool offered to pay £7m including add-ons for Chilwell but Leicester demanded £10m. As was the case with Teixeira, Klopp and co were unsure if the player was worth the asking money.
The second theory is that Liverpool were unwilling to match the player's demands at that time and this theory is further cemented by the fact that Chilwell signed a new contract at Leicester shortly after the transfer to Liverpool failed.
Klopp opted against signing a left-back that season and played James Milner as Liverpool's first-choice left-back for the entirety of the season.
Although a transfer for Chilwell failed, what it shows is the brilliance of Liverpool's scouting department. Chilwell became a key starter for Leicester during the 2017/18 season and he is now England's first-choice left-back.
#4 Mario Gotze
The highlight of Mario Gotze's football career is scoring the winning goal in the final of the 2014 FIFA World Cup but the best years of his professional career was under Klopp at Dortmund.
Gotze made a controversial move to Bayern in 2013 to play under Pep Guardiola but fitness issues plagued his time at the club and he was left on the bench for most of his stint under Guardiola.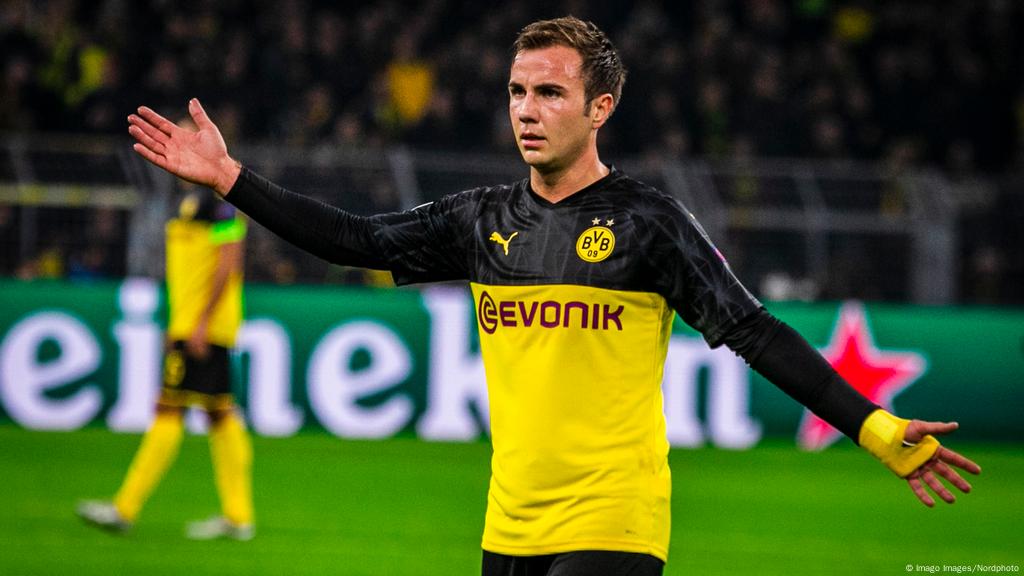 In 2016, Gotze was free to leave Bayern and rumours of a possible reunion with Klopp at Liverpool surfaced. However, a move never happened and it is said that Klopp was unsure of signing Gotze as he only wanted players who were 100% committed to the cause. This is because Gotze stated that he wanted to keep his options open after Euro 2016.
It is also said that Gotze believed a return to Borussia Dortmund was best suited for his career at that moment and that's what happened. However, he has not been able to find the magic touch that he had under Klopp and he is often linked with a move to Liverpool to play under Klopp.
#3 Piotr Zieliński
Piotr Zielinski is another midfielder Liverpool were linked with during the summer transfer window of 2016 and it looked like the Pole was close to joining the Reds than Mario Gotze or Mahmoud Dahoud. According to the player himself, Klopp met with him in January 2016 for a potential summer move while he was on loan at Empoli.
"My head was a mess. Liverpool finally got a plane and I met with Jurgen Klopp. He said he wanted me in his team. I saw a different world and after returning my head was an even bigger mess."
However, negotiations with Udinese owner Giampaolo Pozzo proved extremely difficult as the player was pictured wearing a Liverpool kit on Polish television and Liverpool's interest in the player was all over the news. Pozzo drove up the price for the player and Liverpool's initial offer of £10m was immediately rejected.
Soon, Napoli entered the race for the player and they used Juan Camilo Zúñiga as a makeweight in the transfer. Zuniga would move on loan to Watford, owned by the son of Giampaolo Pozzo.
Liverpool felt that Napoli's asking fee was better invested in a player with Premier League experience and thus, Georginio Wijnaldum joined from Newcastle United for £25m.
#2 Ousmane Dembele
It's hard to say how many of the players in this list would improve the current Liverpool squad but a player of Ousmane Dembele's quality would be welcome at Liverpool irrespective of the players already at the club.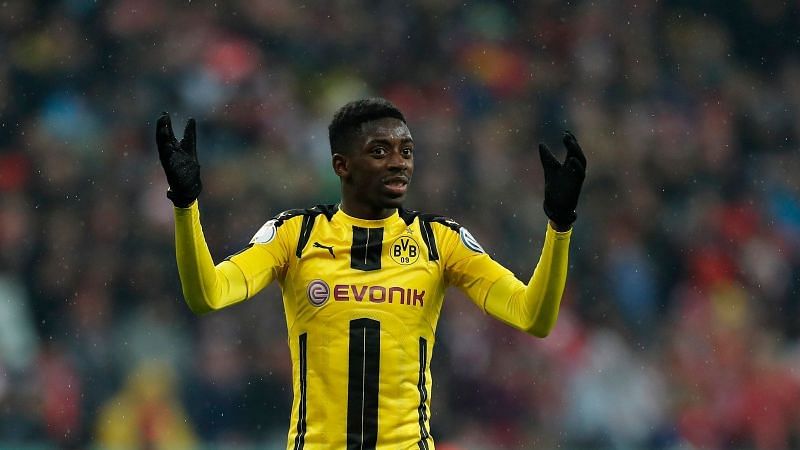 When Klopp took over, Liverpool's only winger was Jordon Ibe and he too was sold in the summer of 2016. The German signed Sadio Mane, Mohamed Salah and Xherdan Shaqiri in subsequent summers to address the wide areas. However, the first player on Klopp's list was Ousmane Dembele.
Dembele was on the verge of moving from Rennes in 2016 and Klopp met with the player to convince him to join Liverpool.
"I saw Klopp in Paris but I told him I'd made up my mind to sign for BVB." Dembele told FourFourTwo
He has since moved to Barcelona and won the FIFA World Cup with France. Despite his brilliant form this season, Dembele often finds himself on the bench at Barcelona and is constantly linked with a move away from the club. Whenever his name is mentioned in the transfer rumours, Liverpool is not far away.
#1 Nabil Fekir
If there is one player from this list who would definitely improve the current Liverpool squad it is Nabil Fekir.
Fekir to Liverpool saga was one of the most talked about transfers of the 2018 summer transfer window and we may not have heard the last of it. After all, Liverpool failed to sign Virgil van Dijk in the 2017 summer but landed him during the following winter transfer window.
Fekir was linked to Liverpool even before the 2017/18 season ended and Sadio Mane spoke about him in a post-match press conference. Before the 2018 FIFA World Cup started, Liverpool hurried to complete a deal for the player before he flew out to Russia with the France squad.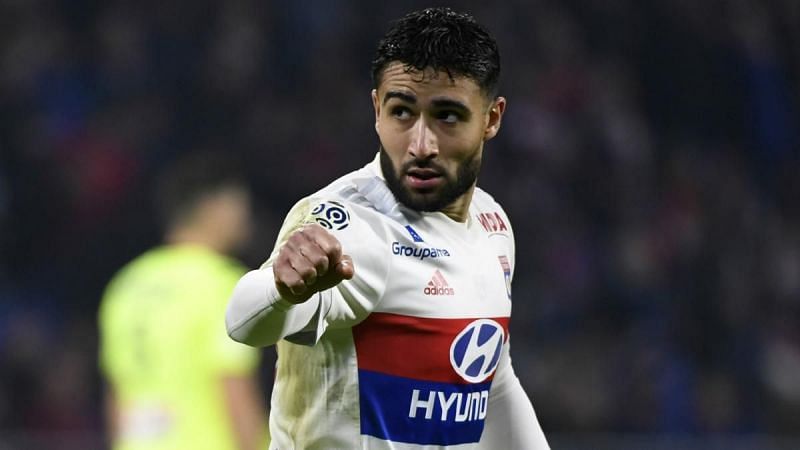 Soon, it was all over the news that Lyon and Liverpool agreed on a deal and when it looked like it was only a matter of time before Fekir was officially confirmed as a Liverpool player, Lyon released a statement which said that negotiations with Liverpool ended.
"Olympique Lyonnais informs that negotiations with Liverpool and Nabil Fekir for the transfer of the Lyon captain have not been successful and Lyon have decided to bring an end to these negotiations."
It is rumoured that Liverpool were unsure of the transfer after finding issues during his medical while reports from France claim that Liverpool attempted to renegotiate the terms of the transfer and this didn't go down well with Lyon's representatives.
Fekir was outstanding for Lyon in the Champions League against Manchester City and his performance highlighted why Liverpool wanted to sign the player. As things stand, Fekir hasn't signed a new contract at Lyon and there are rumours that he will be allowed to leave in January. It remains to be seen if it will be Liverpool that snaps him up.